Evenemang i Rom
| Föreställningar | Rom nyheter | Rom konserter | Rom teatrar | Rom festival Italien
Evenemang i Rom med omgivningar: detaljer
From 11 Juni 2013 to 14 Juni 2013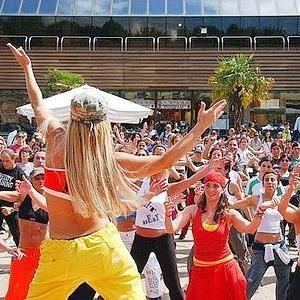 XXV FITNESS FESTIVAL
The "Wellbeing Woodstock" fitness festival is not only a trade show but it is also the most important event relating to sports practiced at the amateur level. The media coverage given to the Fitness Festival is proof of the importance of the event, now also capable of directing the commercial choices of the largest companies in the sports sector. This festival has been the guest of Foro Italico for two years now, and the festival offers the presence of international masters of various disciplines and 40 thousand square meters filled with booths. Don't miss out!


XXV FITNESS FESTIVAL
12-15 June 2013
Foro Italico
Rome


Info: www.fitfestival.com
For Active People
tel. +39 075 5838177
cell. +39 335 6261042


Nozio © 2013

Bakåt!