Description
The Golden Hotel is located 200 meters from the splendid Villa Borghese, in a late 19th-Century building which has recently been renovated, respecting the original structure.
The style of the hotel is at once elegant and familiar: the wide communal areas, an ideal place to relax at the end of an intense day, are decorated with warm cherry-wood furniture, and patched-plaster walls in sunny shades of yellow.
Every detail has been considered in order to make your stay pleasant and enjoyable, like the atmosphere that can be breathed in our hotel. Breakfast is served every morning in the beautiful dining room and veranda, bathed in light coming through the large windows: our guests can make the best start to their day with homemade sweets and croissants, cereals and yogurts of all types, a wide selection of fruit juices and hot beverages, and even some savory specialties such as cheese and cured meats, along with fruit salad and egg frittata that mom will prepare especially for you (even on request), not to mention the fresh bread, toast, French toast and excellent pancakes. A rich breakfast offering, just like at home!
Services
The many services available to our guests include:
- pick-up from the airport, which you may request when reserving a room
- an available private garage close to the hotel with a collection and delivery service
- an internet point
- wi-fi access all over the hotel
- room service
- TV with Pay-per-View / Sky-TV
- Newspapers
- Luggage Storage
- Early Check-In
- Elevator
- Coin Laundry
On your arrival, we will provide you with a detailed map indicating the location of the hotel and of the main attractions. Meanwhile, you will find a very useful info point at our 24-hour reception, allowing you to book entrances in advance to any exhibition held in the city. We will also be very pleased to suggest the best and most celebrated restaurants and trattorias where you can taste typical Roman cuisine.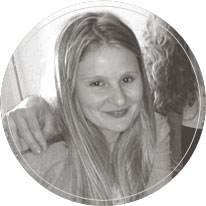 Ask
Alina
We're just a short distance from Villa Borghese, in a beautiful late 19th century residence with a warm and cozy atmosphere. Our homemade breakfast is truly unique!
Enjoy a stay feeling unwired and free of second-hand smoke! At Rome's Hotel Golden, in the purity of its smoke-free environment, Wi-fi is in the air: this internet connection is a free service provided by our central non-smoking hotel in Rome throughout its comfortable and welcoming rooms and common areas.