From 11/11/2021 to 10/11/2022
Budget Family Owned Hotel in Rome near Trevi Fountain and Spanish Steps LAST MINUTE RATES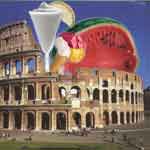 You did not have time to book in advance and take advantage of our full availability and our early booking discount?? well, for the last minutes reservations, the Hotel Golden of Rome has decided to extend its 25% early booking discount also for the last rooms still available (offer limited only to some of the dates still open)

To check on our last available accommodations and discounted rates, just go online on our website and check if your dates are still available (if so) the last minute rate with the 25% discount will become visible so that you can eventually decide to take it!

we look so forward to having you at home with us!