From 30/8/2022 to 29/8/2023
Rome Airport Shuttle: private, easy and convenient transfers from and to Fiumicino Airport, Ciampino Airport and to Civitavecchia Port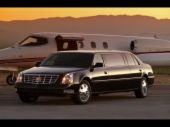 We can organize the pick-up at Fiumicino Airport or Ciampino Airport with a private limousine service (a private car and driver only for you)

The service is done with a sedan car (for up to four persons plus luggage) and the rate is 60 Eur (luggage and gratuities included) flat rate.

- It is a one way flat rate.

- The rate is for the car and not per person.

- You pay directly the driver for this service (cash)

- the sedan car allows only 2 big pieces of luggage plus 2 small carry-ons (no luggage will be allowed in the passengers area of the car)

In case of travelling with more than 2 big cases it is better to book a minivan pick-up service.

Minivan pick-up for up to four persons (up to eight big pieces of luggage) 80 Eur flat.

We can arrange the same service for 5 or more persons and if needed, we can arrange also minibuses (just email us with all the information and we will reply to you with the best rates for the service you need)

We arrange the same type of transportation services to and from the Civitavecchia Port.

There is no need to book in advance the drop-off at the airport for your departure date (we do also drop off to Civitavecchia) just remind us about it while you are here, and we will take care of it (service is availabe at any time day and night)

Please feel free to contact our staff for any other information you might need!