Rooms
The rooms in the Golden Hotel are furnished in a simple, elegant and practical style, ideal for creating a pleasant and welcoming environment. Careful attention to detail, furniture in warm cherry wood and top-quality fabrics help to create a family atmosphere ensuring that guests immediately feel at ease. Every room in this Rome hotel has recently been re-decorated, and comes with top-quality comforts such as air conditioning, satellite TV, a telephone, a mini bar, a safety deposit box, and sound-proof doors and windows to guarantee restful nights for our guests.
Every room has a private bathroom with a shower and hair dryer, including a generous courtesy kit. Moreover, in the Double Superior, Junior Suite and Family Suite, there are also set of comfortable slippers and soft bathrobes for two.
Hotel Golden has chosen to be smoke-free. In order to ensure a healthier environment and air and to be considerate to the majority of the guests, there will be no smoking in all the rooms of the hotel.
Our Rooms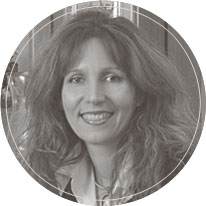 Ask
Maria Teresa
When I walk into one of our rooms, I can breathe the atmosphere of a real home, cozy and furnished with care. Traveling with children? Then try our Family Suite!
Amenities
· Non Smoking
· Allergen-free materials
· Telephone
· Internet
· Wi-fi
· Sat TV/LCD
· Radio
· Minibar
· Safety Deposit Box
· Air Conditioning (adjustable)
· Heating (adjustable)
· Shower
· Towel Warmer
· Courtesy Kit
· Hairdryer
· Iron